Does the little guy have the same chance of earning a good return on his investment in the stock market as the Wall Street insider? It can be intimidating when you are competing in a market where you do not have the same understanding of the workings of the market as a seasoned trader. While you do not need to have the same grasp on the stock market as Warren Buffet to be successful, it helps to know the way it works.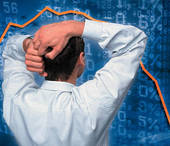 What are stock symbols?
If you are new to investing, you still may know that the stock symbol for General Motors is GM or the stock symbol for General Electric is GE. However if you are not in the habit of checking stock quotes, you probably would not guess that Southwest Airlines uses LUV and Coca Cola uses K to symbolize their respective companies.
Stock symbols are short, convenient abbreviations that you need to know when you want to buy or sell a security. When a broker places an order for a stock, he uses the symbol and not the full name of the company. Every stock listed on the New York Stock Exchange, NASDAQ and stock exchanges around the world is represented by a stock symbol.
What are stock quotes?
If you want to buy or sell a stock, the price that you pay or receive for each share of stock is displayed in the form of a stock quote. Every trade has a buyer and a seller. Stock quotes are based on the price a willing seller is ready to accept and the price a willing buyer is willing to pay. Quotes move up and down during the trading day according to the laws of supply and demand. Supply and demand is the driving force in any free market.
How does stock market news affect prices?
During the first several weeks of each quarter of the calendar year, companies report their earnings for the previous quarter. Investors base their trading decisions on both their expectations of what earnings will be and also on the actual earnings once they have been released.
Other stock market news that can send stocks soaring or cause them to take a plunge includes political events, things that happened in foreign markets or the monetary policy of the Federal Reserve.
Liquidity is a key component of an efficient stock market. What that basically means is that you can buy or sell a stock at any time you wish as long as you are willing to accept the market price. Stocks are an asset, just like your car or your house. The difference is, among other things, that it may take you six months or longer to sell your house, while you can buy and then sell a stock in less than five minutes.
Everything moves fast in the market. Computers execute thousands of orders in seconds. As an investor, you should not get caught up in the excitement. Take your time, research the company you are considering and only buy when you feel comfortable with the stock and the stock price.